About us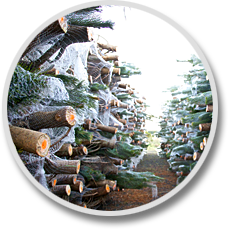 We are leading suppliers of Christmas trees to Christmas tree retailers.
Our clients include wholesalers, garden centres, Christmas tree stores and more.
We pride ourselves on cultivating high-quality Christmas trees that are grown in 300 acre fields in the Scottish highlands.
Primarily a wholesale business, we supply premium, standard and regular trees, and have worked hard and extensively to build a trusting relationship with our clients.
Affordable, fresh, and grown with love and care, we're sure that you'll find something you like this Christmas.